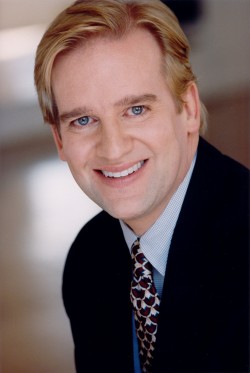 Dr. Michael J. Heard is a native of Atlanta and completed medical school at Emory University School of Medicine in 1991. He trained in Obstetrics and Gynecology at University of Tennessee in Memphis from 1991 to 1995 and went on to do four years of general practice in the U.S. Air Force before coming to Houston in 1999 to complete a three year fellowship in Reproductive Endocrinology and Infertility at Baylor College of Medicine. He has been board certified in OB/GYN and Reproductive Endocrinology and Infertility.
Dr. Heard offers infertility related services to patients as well as other areas of endocrinology, including premature ovarian failure and pediatric/adolescent gynecology. He performs advanced reproductive procedures, including fertility surgery, inseminations, and in-vitro fertilization.
Dr. Heard works with residents and fellows affiliated with Baylor College of Medicine and Methodist and St. Joseph's hospital, in the areas of OB/GYN, Pediatric Gynecology, and Reproductive Endocrinology. In addition, he also is active in the American Society of Reproductive Medicine and the American College of Obstetricians and Gynecologists.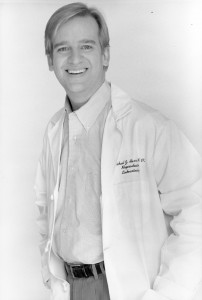 Dr. Heard has a passion for his work and develops a very close relationship with all of his patients. His office atmosphere has a calming comfortable at home feel with a friendly staff eager to help and lend support.
Outside of his practice, Dr. Heard enjoys the performing arts as well as medical fiction writing. You might find him attending a musical or drama, laughing at a comedy club, being an extra in a local movie, or working on his latest suspense thriller, "The Male Factor." Dr. Heard balances his efforts on his private practice as well as his personal interests; always looking for something new and innovative that may improve not only his practice, but also his authentic medical stories.
Dr. Heard in the News
http://consumer.healthday.com/general-health-information-16/misc-alcohol-news-13/too-much-alcohol-might-harm-young-men-s-sperm-692313.html
http://www.thefix.com/content/new-study-links-heavy-drinking-lower-sperm-quality
http://www.salud.carlosslim.org/english2/excess-alcohol-reduces-sperm-quality-and-quantity/
http://www.drdonnica.com/guests/00006208.htm
http://www.houstonbridalnetwork.com/pages/events.php
http://www.fertstert.org/article/S0015-0282%2806%2903173-6/abstract
http://www.zoominfo.com/p/Michael-Heard/61277179
http://www.vitals.com/doctors/Dr_Michael_Heard/credentials
http://www.medicinenet.com/premature_ovarian_failure_pof/houston-tx_city.htm
https://www.centerforhumanreprod.com/infertilityedu/causes/prematureovarianfailure/
http://journals.lww.com/greenjournal/Citation/2006/04001/Clinical_Characteristics_of_Premature_Ovarian.216.aspx
http://www.allianceforfertilitypreservation.org/ASRM_tuesday.pdf
http://www.eje-online.org/crossref/eje/154/5/739
http://www.biomedexperts.com/Profile.bme/546424/Michael_J_Heard